Trackabeast was written by Carrie Gerendasy and partner, James Matz — two engineers with 25+ years of programming exprerience between them and years of experience working in the animal rescue field.
It is because of the problems they saw in keeping track of important data in the animal rescue world that they decided to develop their product. Rescuers often have no central office and need to keep track of data while working at shelters, mobile adoptions, veterinarian offices, their own homes, or at the homes of fosters and adopters. For this reason, they developed a product that would run online and could be accessed anywhere there is an internet connection. Trackabeast went live in 2004.
In 2009, Carrie took over full operation of Trackabeast and acquired a similar database product called iShelters. IShelters was written with shelters in mind but serves both shelters and foster-based rescue groups.
Trackabeast has grown to serve over 200 rescue groups and IShelters continues to grow as well, serving shelters and larger rescues.
Carrie is commited to providing excellent software and excellent customer service to all who join us. She plans to operate both products for as long as she, herself, operates, and then to pass them on. That is a promise.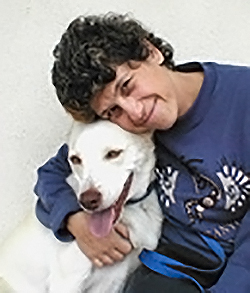 Employment
Trackabeast and iShelters are looking for excellent Java and PHP developers with database and server experience. Contact us at support@trackabeast.com.
Contact Us
To report a bug, make a suggestion or get technical support, please contact Customer Service at support@trackabeast.com
Ready To Get Started?
Try Trackabeast free for the first month — no obligation.
Start Free Trial
Only $25/month for most groups
No installation or set-up fees
Have questions? Contact us for more info